Having trouble with all of the terminology in the Americans with Disabilities Act? With more and more employers facing charges of disability discrimination, the pressure to understand workplace accommodations has never been higher. But it's hard to feel confident in your compliance when there are so many specific definitions involved.This blog post is the third in our ADA 101 series. Click here to read our first blog post, which examines how an employee's case can transfer between ADA and FMLA coverage, and here for the second, which simplifies the interactive process into six steps.
1. Disability: Knowing what qualifies as a disability under the ADA is tricky because the law does not provide a list of disabilities. To qualify under the act, a person must have a mental or physical impairment that substantially limits one or several major life activities such as standing, walking, or breathing. Also covered are those with a history or record of a qualifying impairment, and those who others perceive as having such an impairment.
Did you know? Some of the most common disabilities requiring ADA accommodation are:
Back or spinal pain/injuries
Mental illnesses (e.g. depression, anxiety, and Post-Traumatic Stress Disorder)
Cardiovascular (heart) impairments
Diabetes (which afflicts about 10% of the population)
Hearing impairments (including deafness and sensitivity to loud noises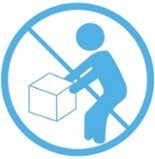 2. Essential Functions: The activities directly involved in an employee's job. For example, an essential function of making deliveries might be driving a vehicle, and an essential function of a telemarketing job might be speaking on the phone.
A function may be considered essential to a job if one or more of the following is true:
The job exists to perform that function
The function is highly specialized
Few employees are able to perform that function


But how do you prove that an activity is essential to a job? Maintaining a bank of job descriptions that list essential functions is one of the most important ways for an employer to document this part of the process.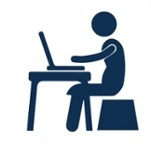 3. Reasonable Accommodation: Any change to the work environment that allows a disabled employee equal opportunity to a position for which they are otherwise qualified.
Some examples of reasonable accommodations are:
An accessible parking space for a person in a wheelchair
A chair for a cashier who has difficulty standing for long periods
A day-shift-only schedule for a driver with a vision impairment limiting night vision
Under the ADA, employers are required to provide reasonable accommodations for employees with disabilities, unless they would cause "undue hardship" for the employer.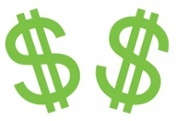 4. Undue Hardship: If accommodating an employee's disability would result in significant difficulty or expense for an employer, this is considered undue hardship and the employer is not required under the ADA to make the accommodation. To claim undue hardship, an employer must be able to demonstrate that the accommodation would be too costly, difficult, or disruptive to the workplace.
Be careful though - it can be difficult for an employer to prove undue hardship, and cost alone may not always be sufficient!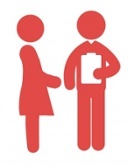 5. Interactive Process: In order to determine the best way to accommodate an individual's disability, an employer engage with that employee in an "interactive process"—a series of conversations and communications.
The best way to approach this dialogue is in several steps, where the employer determines the job's essential functions, the employee's relevant limitations, and then possible accommodations. But this process does not end with the selection and implementation of the best option! The employer must continue to monitor the situation and follow up with the employee to ensure the accommodation is working for all parties involved.
One important note—it is the record of this entire interactive process that will come under examination when an employer's decision is challenged in the courts, so it is essential that all steps, conversations, and documents are systematically recorded!Understanding and documenting all of the steps you take toward ADA compliance not only helps you create a fair working environment for all of your employees, but also prevents you and your business from the risk of costly litigation.

Want to learn more? Check out our "Understanding the Americans with Disabilities Act" whitepaper. Or to learn more about how technology can help your organization manage ADA accommodations alongside the FMLA and other leave laws and policies, check out our absence management software solutions.
About Presagia
Founded in 1987, Presagia has a long history of helping organizations solve complex business problems with easy-to-use solutions. Today, this means providing cloud-based absence management solutions that enable organizations to be more efficient, control lost time and risk, and strengthen compliance with federal, state and municipal leave and accommodation laws.e cost and above all improve compliance.