Are you still using spreadsheets, sticky notes and paper folders to manage absence for your workforce? Are you 100% confident in your compliance with the more than 450 pieces of leave legislation across the nation? Just recently, major office supplies retailer Staples was charged for failing for two years to notify employee Jeffrey Angstadt of his FMLA rights, and for subsequently firing him. How could such a large and sophisticated company make such a seemingly obvious error and never correct it over the course of two entire years? Was this the result of a misunderstanding of the FMLA or was it deliberate negligence? Either way, the error cost Staples a total of $275K in wages, benefits, and damages.
With a consistent leave management system, errors like this can be easily avoided. It is our belief that employers should look to technology to enhance their absence management for greater compliance as well as increased efficiency, better customer service to their own employees and financial savings. Here are the 5 most important reasons to make the switch:
1. Automation: Increase efficiency and accuracy, and save time.
Do you feel like you spend hours completing leave case paperwork, filing, and searching for what you need in your employee case files? Whether you're managing leave entirely by hand or using your Time & Attendance system, your process could be sped up immensely with a dedicated absence management software solution. These systems automate the mundane and repetitive administrative tasks you deal with daily, like:
Generating notices and ensuring they reach employees on time

Tracking usage

Creating tasks for leave deadlines

Monitoring for entitlement exhaustion and intermittent FMLA abuse
Moreover, a dedicated system will automatically store all information in centralized leave case files so that with a single click you can see all the data and every event in an employee's case, from initial request through to return to work. This automation of tasks and record-keeping enables you to be more efficient and accurate, and to maintain a global picture of each leave case.
2. Compliance: Ensure compliance with all relevant federal, state and local legislation.
Are you certain you know exactly what the requirements are for each of the 450+ pieces of leave legislation that could potentially apply to your company? That includes providing the correct training to employees, and knowing all the deadlines for every task related to every law and policy.
With numerous requirements to comply with each piece of legislation, can you really be confident relying on non-specialized HR professionals and a Time & Attendance system not designed with legal best practices in mind? You probably don't have the time or resources to invest heavily in educating your leave managers on the latest leave laws and best practices for dealing with them, but you can't risk non-compliance, either.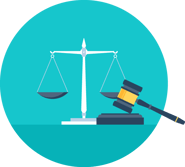 Technology presents another solution. A dedicated absence management solution takes the guesswork out of FMLA compliance, guiding your leave managers through conversations with employees to identify qualifying leave claims every time.
Not only will a top-notch absence management system ensure its list of laws and requirements is continuously updated, it will also automatically create leave cases and recognize the relevant laws when an employee makes a formal request for leave. With features such as auto-generated correspondence from templates designed according to legal best practices, all processes in the system are designed specifically to keep you out of court and away from costly litigation.
3. Decision support: Guide your employees through best practices, so they can manage leave without extensive legal training.
With more than 450 pieces of legislation determining when and how employees can take time off for reasons ranging from their own serious health condition to military leave, the potential for error in granting leave, sending notices, and meeting deadlines is enormous.
A leave management system simplifies and streamlines these endless tasks, by providing workflow automation and decision support for every task, from the moment an employee requests leave, to the end of the return to work process. Good systems have wizards and reminders to walk users through every step involved in complying with an up to date list of applicable leave legislation. This means not only tracking leave entitlement and eligibility, but staying on top of relevant deadlines. The system will generate correspondence, ensure it is sent on time, and create alerts and notifications for medical certification and other requirements.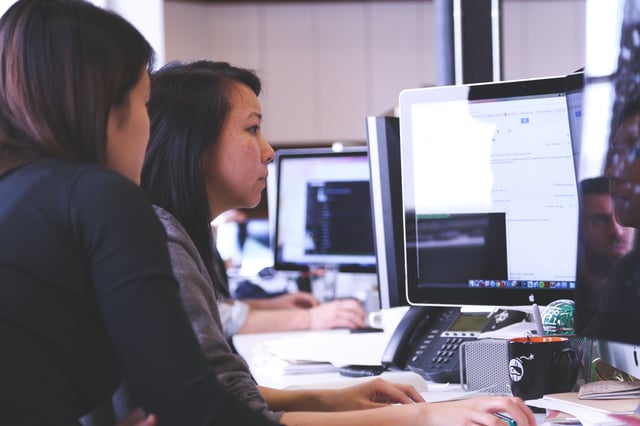 Moreover, the best absence management solutions have up-to-date access to legal information. Presagia's software, for instance, was developed in consultation with renowned employment law firm Jackson Lewis P.C., so the decision support it provides is certain to guide your employees correctly. Jackson Lewis P.C. remains Presagia's main resource in keeping the system updated with legal best practices. A strong absence management software will also assist your leave manager in effectively documenting each step, so you're covered in the case that a legal challenge should arise.
4. Reporting: Use data analysis tools to detect abuse, identify risks in your program, and make improvements.
With all your leave data centralized in a single system, you gain an unparalleled ability to leverage that data and make more informed and strategic decisions. When you suspect abuse, you can easily run reports on an employee, department, division or state to analyze trends and see, for example, if one division's leave rate is far higher than another's.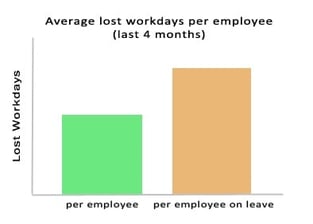 You can also run operational reports to verify that everyone in the leave management team is completing their steps accurately and on time by reporting on items like task completion, entitlement exhaustion events, and timeliness of return to work. Metrics like these play a key role in determining if you might be at compliance risk.
For even more detailed reporting, you can look at key trends in age, gender, leave types, and more to make more informed workforce management decisions, potentially introducing wellness programs and other interventions to target absences that can be reduced. This can also extend to workforce planning and reporting on the days and months with higher absence rates so that you know when to staff up. The end result of reporting is greater intelligence into absence management, helping you move from a reactive state to a more proactive state.
5. Cut costs and increase productivity: Reduce absence costs and build a happier, more productive workforce
Absenteeism is expensive. American employers spend $40 billion per year in wage replacement programs, sick bank payouts, benefits, and paying replacement workers. A lot of those expensive missed work days are not required under the FMLA or any state leave law. Some employers give out more leave than required in an attempt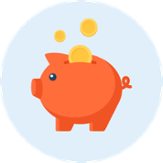 to say safe from lawsuits, while others simply approve extra leave by accident due to error-prone leave management strategies. An absence management software system can reduce the costs of absenteeism by ensuring that you only approve the leave your employees are truly entitled to.
Excess absenteeism is not only expensive, it is bad for the health and happiness of your workforce. A faulty leave management system can prevent you from providing your employees with the level of customer service that they deserve and that will inspire satisfaction and productivity. When employees are granted undeserved and extra leave, others may end up overworked, and feel unhappy and underappreciated. An inconsistent system might drag out the process of approving eligible employees' leave requests, and lead to inconsistent entitlement calculations. For an employee who is sick or who needs leave to care for a family member, a long and tiresome process to get approved for leave might instill frustration and doubt.
By adopting a system that ensures compliance you not only cut costs dramatically but show care for your employees and their families, creating a more loyal workforce. Happier employees are more productive, and stay with your company longer.
About Presagia
Founded in 1987, Presagia has a long history of helping organizations solve complex business problems with easy-to-use solutions. Today, this means providing cloud-based absence management solutions that enable organizations to be more efficient, control lost time and risk, and strengthen compliance with federal, state and municipal leave and accommodation laws.