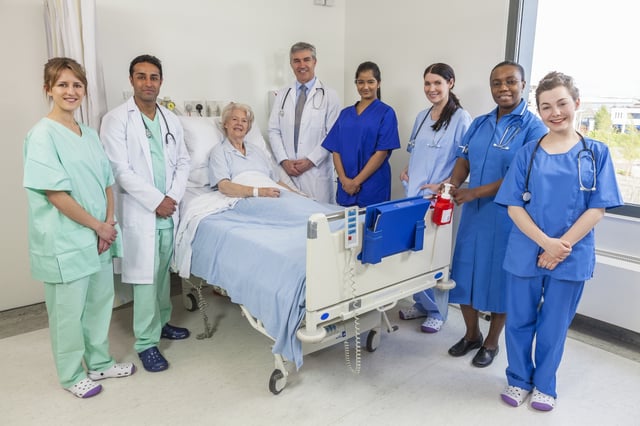 Congratulations to two of our customers, Sutter Health and Scripps Health, for making it onto the Truven Health Analytics Top 15 Health Systems list, released April 25, 2016! The list is the result of an extensive, independent, and evidence-based study of 338 health systems and 2,912 member hospitals across the country using several criteria, so being named as one of the top 15 is an impressive accomplishment.
The health systems on the list:
Follow industry best practices of care most closely

Save more lives with fewer complications than other hospitals - and have nearly 15% fewer in-hospital deaths
Score over 7 points higher on patient experience according to patient ratings
Spend 5% less per care episode than other hospitals
Have wait times an average of 12% shorter in their emergency rooms
Discharge patients half a day sooner on average
According to Truven Health, one thing the top 15 health systems have in common is a focus on strategy that drives their consistent progress. They are at the forefront of today's healthcare industry and environment. Truven Health is an authority on healthcare best practices and strategies for improvement, and has been researching hospital and health system performance since 1993. The 15 hospitals and health systems on the annual list serve as an example to others that success and greatness are achievable with good planning and strategy. We are proud of both of our customers for their success, and honored to be one small part of what makes these organizations as strong as they are.
For more information about how Scripps Health uses Presagia's cloud-based software to personalize absence management, check out our case study. To learn how Sutter uses Presagia's software to integrate absence management for its 50,000 strong workforce, read our blog post on the subject.
About Presagia
Founded in 1987, Presagia has a long history of helping organizations solve complex business problems with easy-to-use solutions. Today, this means providing cloud-based absence management solutions that enable organizations to be more efficient, control lost time and risk, and strengthen compliance with federal, state and municipal leave and accommodation laws.