Whether you're a pro at managing the Family & Medical Leave Act (FMLA) or still trying to gather information about it, we have a great new resource for you! We created a new FMLA infographic to bring you up to date statistics and information. As you may or may not know, the FMLA is a federal act that was enacted in 1993, to provide employees who work for covered employers up to 12 work weeks of unpaid, job-protected leave for certain family and medical reasons.
Click on the image below (or right here) to view and download a PDF of the infographic! Additionally, if you'd like to view the sources for each of these statistics, please visit this page.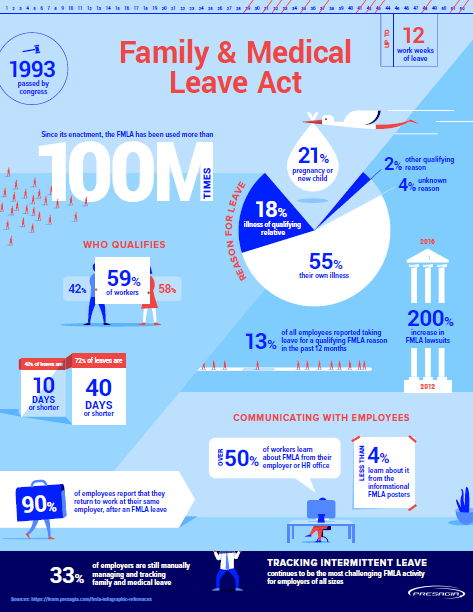 ---
Founded in 1987, Presagia has a long history of helping organizations solve complex business problems with easy-to-use solutions. Today, this means providing cloud-based absence management solutions that enable organizations to be more efficient, control lost time and risk, and strengthen compliance with federal, state and municipal leave and accommodation laws.