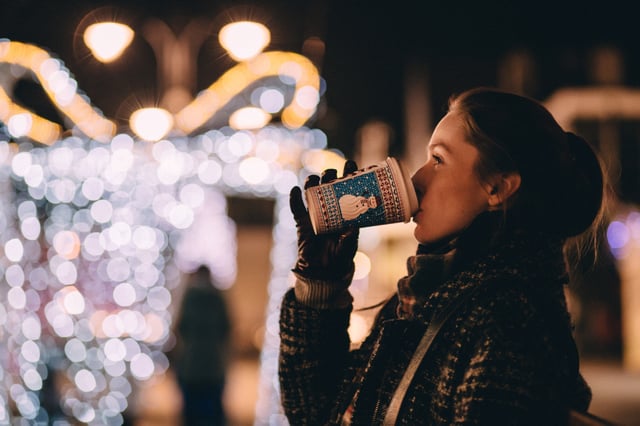 ...and the absences that can come with stress. With the Black Friday and Cyber Monday madness well behind us and holiday carols streaming through the sound systems of every shop, one thing is clear: the holiday season is officially here!At this time of year, no matter what holiday you celebrate, the values of spending time with loved ones and appreciating all that the season has to offer are omnipresent. That said, the holiday season is also a breeding ground for stress in both our personal and work lives. Between holiday shopping, visiting in-laws, and year-end budgets and reports, this joyful time of year is jam-packed!
With this stress also comes a decline in productivity. Statistics show that between mid-December and the New Year, employee activity levels in North America can drop by over 50%. What's driving this is often a sense of stress, being overwhelmed, and the feeling that there is just not enough time in the day to balance both personal and work obligations.
Being blind to the stress levels amongst your workforce can have negative ramifications for your company. Additionally, by not taking the time and resources to invest in improving your employees' sense of well-being, you could face issues with employee satisfaction and retention.
With that, here are some simple tips to help your employees avoid holiday stress, and ensure your workforce remains productive and engaged at this time of year!
1. Avoid Becoming a Source of Stress
A good place to begin when considering ways that you can help your team avoid holiday stress is by ensuring that you and the management team at your company are not becoming the source of stress. Having tight end of year deadlines to meet certain goals or objectives is one element that causes a lot of stress for your employees. Be supportive and encourage your employees to take the time they need to finish up these projects.
Around 69% of American workers have expressed that they feel stressed by a lack of time at this time of year, between tight work deadlines and holiday preparations. By being compassionate and understanding, you can keep your employees more engaged, rather than having them fall into the holiday spiral of stress.
2. Be Flexible
Another great thing you can do is be a little bit flexible. If you can, allow your employees to work flex-time near the holidays, so they can take care of holiday shopping, attend social or family events, and so forth. One way you can do this is by allowing telecommuting options for the days leading up to the holidays, if this does not impact the employee's job function.
You should also ensure you are being flexible enough that you can meet the needs of individuals and their religious affiliations. Workplaces usually give Christmas and New Year's Day off, though there are many other holidays that occur in this season. Consider having floating holiday days that allow your employees to use paid time off for whichever day their holiday falls.
Be warned that a lack of flexibility at this time of year can make employees feel dissatisfied and less productive.
3. Ensure Equality & Inclusivity
As mentioned in the previous point, many holidays beyond Christmas occur at this time of year. Nearly one third of Americans are of a faith other than Christianity, or are without religious affiliation.
Ensure that if you decorate your offices that you foster a sense of inclusiveness and encourage your team to add any decorations that represent their own holidays as well.
4. Embed Sensitivity Into Your Strategy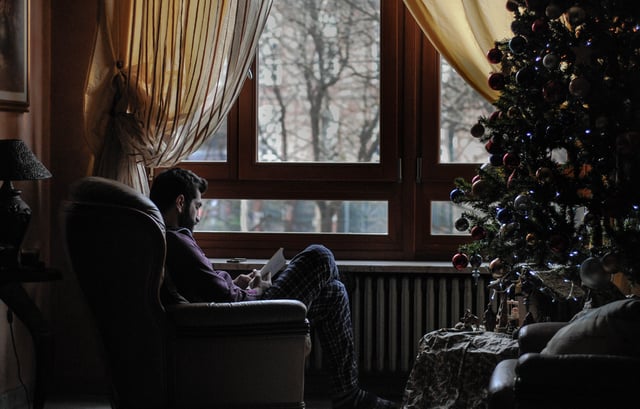 For many people, the holiday season is the best time of the year! But for many others, it is a source of tremendous sadness and stress. For individuals who have lost a loved one or who suffer from anxiety and depression, the holiday season can be difficult. Experts have said that more people are anxious or depressed at this time of year than any other time of the year.
So be sensitive to this and embed this sensitivity into your strategy for handling stress and productivity levels in the next couple of weeks. Try to be attuned to your team around you, and if you see someone struggling, try to be sensitive. What can be a joyous time of year, can also be the hardest time of year for others.
5. Be Pragmatic & Fair
Dependent on the nature of your company, whether you will be closed throughout the holidays or will require individuals to book limited time off, you need to manage this fairly.
Employees usually make a mad rush to book off their time. However, what is absolutely essential is that you ensure that each employee gets at least one day off. You could also consider looking back at last year, and let anyone who was unable to get a day off have the first right of refusal.
Either way, you'll want to foster a sense of fairness, to avoid employees feeling dissatisfied.
Hopefully some of these tips will help you and your employees have the happiest holiday season yet!
Are you still looking for some more holiday tips? Take a look at our blog post regarding leave during the holidays!

From everyone here at Presagia, we'd like to wish you a safe and happy holiday season spent surrounded with your loved ones!