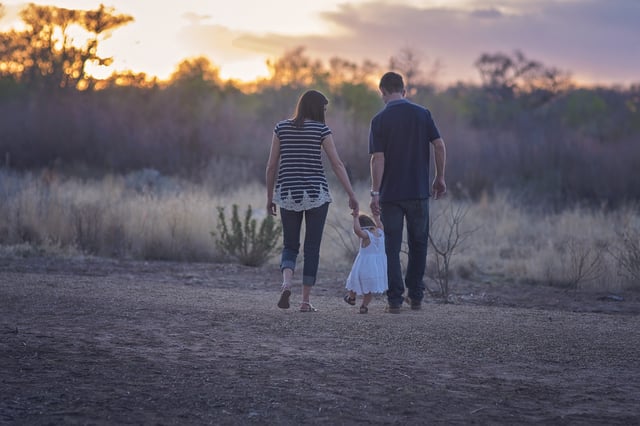 The Family and Medical Leave Act (FMLA) grants many new parents up to 12 weeks of leave following the birth, adoption or fostering of a child. Though this leave is job-protected, it's also unpaid, which can be extremely costly for new parents who now have an extra mouth to feed. Unless they are located within states or municipalities which mandate it, employers are not required to provide their employees with paid time off for the birth, adoption or fostering of a child. Consequently, only 12% of private sector U.S. employees have access to paid family leave benefits.While numerous large corporations, such as Amazon, Netflix and Microsoft, have extended paid parental leave policies to employees, it may not be financially viable for a smaller employer to provide several weeks of full wages during parental leave. In fact, only 48% of small business owners support mandatory paid family leave, compared to 78% of larger employers.
If you're a smaller organization considering providing employees with paid parental leave benefits, you may be able to compromise by providing partial wage replacement, for a shorter period of time. You might also roll out your policy in stages, like some pieces of state and municipal legislation do, including the recently instituted New York Paid Family Leave. This goes a long way in demonstrating your organization's commitment without over-burdening your resources. An added bonus of a staged implementation is having the time to assess usage of your new policy and make adjustments as necessary.
Wondering if implementing your own parental leave policy is the right move? To help guide your decision, we've gathered a few of the potential pros and cons:
Pros
Cons
Providing paid parental leave means paying an employee who is not working. You may not see the return on your investment, as many of the potential benefits are not directly monetary in nature. You'll need to monitor usage of the policy and calculate any costs or savings in order to determine if your policy is working the way you need it to.

Paying for an employee's time away in addition to hiring a temp to cover their workload could end up costing just as much, if not more, than the employee's usual salary. Some businesses choose to skip this cost by

distributing extra work

to the rest of the team, rather than hiring a replacement. This also has negative implications as it will add to the workload and stress of the team members who remain in the office.

Who's to say your parental leave policy won't be abused, affecting your bottom line? Although

studies from California and New Jersey do not support this belief

, you may want to conduct your own research before proceeding.

Encouraging employees to take parental leave could cause you to lose a pivotal employee for an extended period of time. Generally, there is some time to plan for absences prior to a child's arrival, so you may be able to work around this.

Implementing a parental leave policy may rub non-parent employees the wrong way. Employees who feel discriminated against or penalized for not having children may

show reduced morale or productivity

. Deloitte has mitigated this by

extending their policy

to cover all caregivers.
The Ever-Changing World of Parenting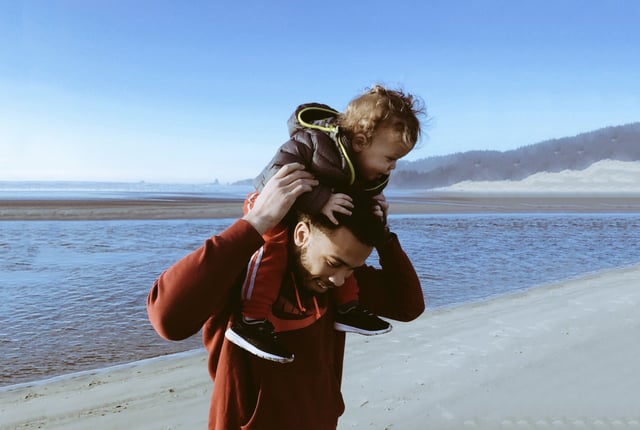 Despite changes to the traditional family structure, there are still more employers providing paid maternity leave than paid paternity leave. As our society becomes more accepting and encouraging of diversity, employers must also consider the changing definition of 'family' and ensure their parental leave policies are inclusive. Policies should be inclusive of single parents, same sex couples, and other groups. It is important to be considerate of the wording used in your policy, such as 'birth mother' or 'primary caregiver,' which may exclude some parents. You'll also want to ensure all new children, whether biological, adopted, fostered or otherwise, are accounted for.
If your organization chooses to implement a paid parental leave policy, you must ensure that time provided for bonding and care of a child is of equal duration for all parents, regardless of gender, as outlined in the Equal Employment Opportunity Commission's (EEOC) Pregnancy Discrimination Act guidance. Be mindful of your state requirements as well, as some state legislation specifically requires employers that offer paid leave for birth events to also allow the same time for bonding. Of course, any leave related to medical aspects of pregnancy and childbirth would remain limited to women. Several well known companies have already made the switch to gender neutral policies and report success.
Apart from the reduction of employer liability, there are numerous benefits associated with implementing gender neutral parental leave:
When it comes to managing paid parental leave, you need to consider which system should be your system of record. Typically, this should be the system where you currently manage your pay policies, such as PTO, paid sick time, and vacation. However, it's incredibly useful to know how much leave time an employee has in the system you use to administer FMLA and other leave policies.
At Presagia, we'll often work with our clients to implement pay policies, like paid parental leave, as leave policies in our system. We'll also setup an interface from the system a client uses to manage their pay policies, and through this will receive the entitlement available. This way, when an employee requests a parental leave, Presagia's system can recognize the federal and state leave laws applicable (e.g. FMLA), as well as the paid parental time available. It can manage eligibility rules, insert information into leave notices, and track entitlement usage. This provides for a more coordinated approach to leave management.
While there is much to consider before implementing a paid parental policy, this growing trend is something you should educate yourself on, and consider offering on the basis of a healthier, happier, and more competitive workforce!
________________________
Founded in 1987, Presagia has a long history of helping organizations solve complex business problems with easy-to-use solutions. Today, this means providing cloud-based absence management solutions that enable organizations to be more efficient, control lost time and risk, and strengthen compliance with federal, state and municipal leave and accommodation laws.