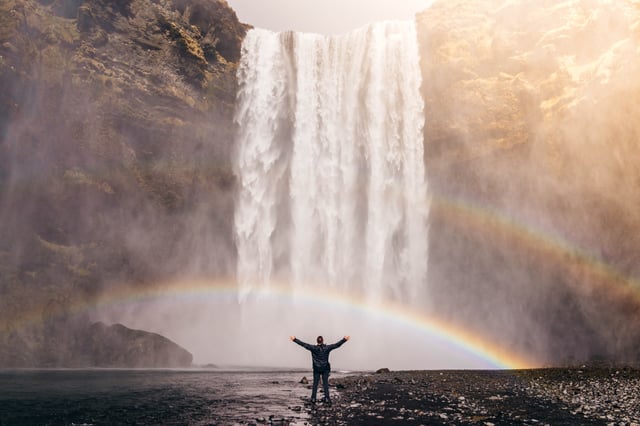 First things first, Happy New Year! Hopefully you and your team got to relax and enjoy all that the holiday season had to offer, and are getting back into the work rhythm with the new year ahead! A new year welcomes the opportunity to take a step back and evaluate our work and home lives, and make resolutions for how we can improve them. As an HR or Leave of Absence (LOA) manager, you're always looking for ways to improve the health of your organization, as well as the level of satisfaction amongst your employees. When it comes to how to improve your leave management program, having a little bit of empathy can be a simple change that will make waves in the success of your leave management program.
In today's fast-paced society, employers focus on maintaining optimal productivity and efficiency. What if that focus were to shift to supporting employees during a difficult period, in turn encouraging them to remain engaged? Rather than perceiving the leave as a tiresome burden, consider that employees are often requesting leave to deal with a major life event, such as the birth of a child or a serious health condition. A little empathy can go a long way here!
By informing employees of their rights and obligations, and walking them through what can seem as a daunting request/approval process, employers can ease some of the stress employees face when they request a leave.
So how do you put this empathy into action? Here are a couple of helpful tips to ensure employee engagement and satisfaction with your leave process.
Prioritize People, Recognize Laws
When it comes to managing leave, it isn't always black and white. At times you may feel so inundated with medical certifications to support requests for FMLA and other leaves, that you try to rush the process along without taking the necessary time to analyze each case. This can lead to errors, inconsistencies, and distrust between employers and employees.
Our Suggestion: Take that extra moment to give the human touch to your employees. Inform them of their rights, ensure that they understand their obligations and provide them with the required paperwork. Give them all that they need to rest easy, knowing that their leave is in good hands. And, if you need to deny a leave, take the time to consider extenuating circumstances and any company policies you have that might cover the situation. A happy employee is less likely to pursue legal action against your organization if an error occurs, and will also be a more productive and valuable part of your workforce when they return!
Don't know all of the laws, notices and deadlines you need to adhere to? Take a look at our FMLA Crash Course!
Embed Communications Into Your Strategy
At the risk of sounding like a broken record, communication is the cornerstone of your leave management process. Communication can help you avoid any misunderstandings, assumptions, or erroneous information that could lead to irreversible errors or strained relationships with employees.
OUR SUGGESTION: Maintain an open door policy between your HR department and employees to ensure that the information needed and provided is clear and precise. Also make sure you adhere to the timelines set out by the laws for the notices you need to send employees. At the end of the day, you want to ensure that your employees feel comfortable approaching you, get information on time, and feel assured that their leave is being adequately taken care of.
The bottom line is that empathy is an essential element to ensure the success of your leave management program. While this is a simple change, ensuring that your employees feel supported during their leave of absence will have positive effects on your organization.
Here are a few last tips for you to help improve your leave management program:
Ensure that the employee has received all proper correspondence before making decisions that would adversely affect them.

Send out eligibility, designation and any other notifications on time.

Utilize a leave management solution to automatically figure out the laws and notices that apply to a leave request. The positive results will be instantaneous and the advantages will always outweigh the disadvantages.
________________________
Founded in 1987, Presagia has a long history of helping organizations solve complex business problems with easy-to-use solutions. Today, this means providing cloud-based absence management solutions that enable organizations to be more efficient, control lost time and risk, and strengthen compliance with federal, state and municipal leave and accommodation laws.