Family & Medical Leave Act
Not sure how to manage the Family and Medical Leave Act (FMLA)?
Our infographic can help with that!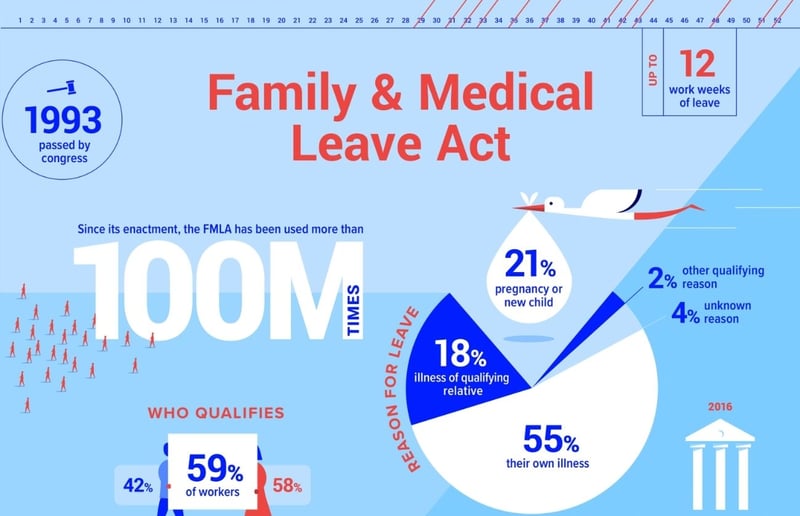 The FMLA infographic answers your questions about this complex piece of legislation, including:
When did the FMLA go into effect?
The FMLA was passed by congress in 1993.
How many times has the FMLA been used?
The FMLA has been used more than 100 million times!
What are common reasons for leave under the FMLA?
Some common reasons employees take FMLA leave include their own illness, illness of a qualifying relative, pregnancy or bonding with a new child, and more!
Who qualifies for FMLA?
About 59% of employees qualify for FMLA.
Are FMLA lawsuits common?
There was a 200% increase in FMLA lawsuits from 2012 - 2016.
How do employees learn about their rights under the FMLA?
Over 50% of workers learn about the FMLA from their employer or HR office. Less than 4% of employees learn about the FMLA from the informational FMLA posters.
For the full infographic, click on the button to download or click here.