BRINGING LEAVE BACK IN-HOUSE:
Scripps Personalizes Leave Management Thanks to Presagia
Without a tailored leave management program, a large workforce such as Scripps' can be exposed to compliance risks due to inconsistencies between leave administrators and how they manage regulations. As well, a lack of standardization and automation means more work for more people. It can be hard to guarantee that employees are getting no more or less leave than they are entitled to, and to keep a leave management team focused and on schedule with the many tasks required for compliance.
Before switching to Presagia, Scripps was outsourcing its leave management. Although their vendor was accurate, Scripps worried that this approach was taking away from the family-oriented feeling of the company, as the vendor was not always well-equipped to answer employees' questions.
With roughly 3.5% of employees on leave at any given time, Scripps felt that bringing leave management back in-house was the only way to ensure its employees received a consistently high standard of treatment. To make that change, Scripps needed a software solution to support the volume of leave cases generated by the workforce on a daily basis. The search for a new solution led Scripps' team to Presagia, which has remained their trusted system for the five years since.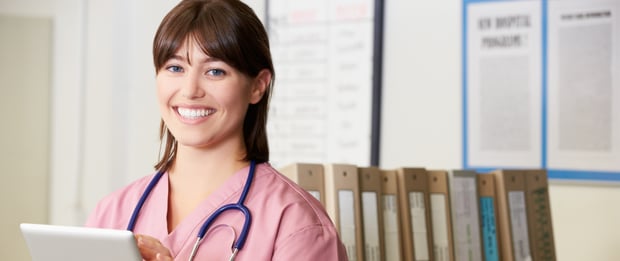 Today, Scripps' leave management team consists of 3 case managers and their supervisor, Bree Lopez, handling around 2,000 active leave cases at any given time. On top of the federal FMLA and military leaves, California has more of its own leave laws than any other state, including CFRA (California Family Rights Act), PDL (Pregnancy Disability Leave) and many others. Thus, for a large 24/7 workforce on a multitude of different schedules, managing leave is both complicated and essential in order to maintain a high quality of work at all times.
For a more in-depth analysis of Scripp's Success Story, click on the button to download or click here.